Restaurateur's class tells how to make tamales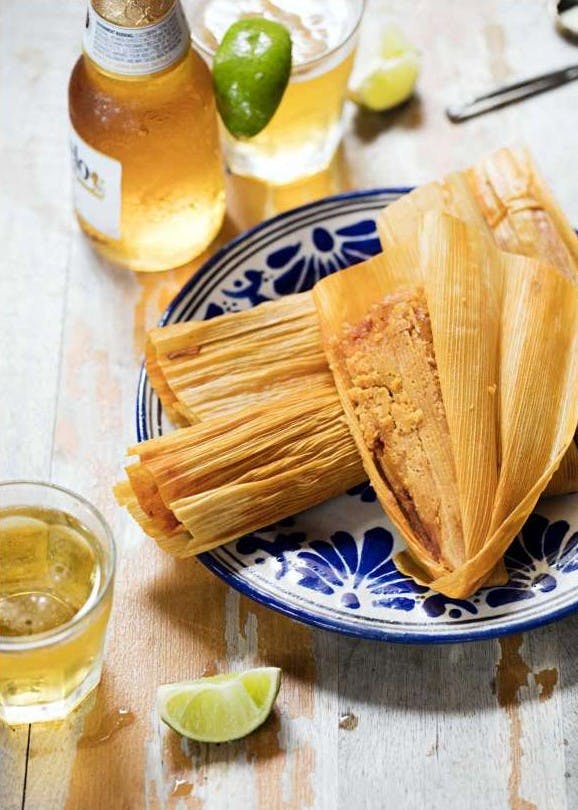 Don't say you can't make a tamale.
Sylvia Casares says she can teach you how through one-day classes called "Tamales 101."
"The class takes the mystery and fear out of making tamales," said Casares, who teaches from a room built for cooking classes at her Sylvia's Enchilada Kitchen location at 6401 Woodway Drive. "I simplify it. By the end of the afternoon, you're going to be able to do it. All you will need is a bunch of people to help you."
The classes are timed to get you in shape to make tamales for Christmas Eve.
"A lot of non-Hispanics as well as Hispanics eat tamales on Dec. 24," Casares said. "It's a tradition in Texas."
The dough is the main ingredient. Unfortunately for the health-conscious, it contains much fat.
Making a low-cal tamale, she said, "is like trying to make a low-fat doughnut.
"You might could use a leaner meat and do chicken instead of pork and serve them with black beans," she said.
But, said Casares, the flavor and texture of her recipe make the tamales a great occasional treat or something special for the holidays.
"A little poison won't kill you," she said.
Casares is the owner and executive chef of Sylvia's Enchilada Kitchen, which also has a location at 12637 Westheimer Road No. 140.
At the Woodway location in October, she taught how to make soups and stews, South Texas breakfast favorites, appetizers and chiles rellenos.
"This is my 10th year to be teaching how to make the food I grew up eating - the very foods I serve in my restaurant," said Casares, 60, who lives near Fulshear. "I've never had anybody not have a blast. We always have a fun afternoon, and every class includes a full meal of what we learned to make, including my cheese enchilada and a margarita."
The cost for the class, which teaches how to make pork and chicken tamales, is $65 per person.
The tamale classes are taught 2-5 p.m. To reserve a seat, visit http://sylviasenchiladakitchen.com/classes.asp or call 713-334-7295.
Growing up in Brownsville, said Casares, "I liked to cook and I liked to eat. I don't know which came first."
Because her mother worked outside of the home, Casares liked to have dinner ready as a surprise for her mother.
At the University of Texas, Casares studied home economics, with the goal of being a teacher.
However, following graduation, she moved to Houston to work in the test kitchen at Uncle Ben's, a component of Mars Inc.
After 10 years, Casares took a sales/marketing job with Sara Lee, selling soups to restaurants.
Over the next decade, she said, she immersed herself in her own "Ph.D" of learning everything she could about restaurants, with the hope of one day owning her own restaurant.
That day came in 1995 when Casares opened Camino Real, a Mexican food restaurant, in Rosenberg.
In 1998, she moved the location to Houston, where it retained its name until Casares "reinvented" it in order to capitalize on her specialty as the "enchilada queen."
She recently signed a 10-year lease on her Woodway location.
"It was said to be jinxed, after other restaurants had failed there," said Casares.
"Also, it opened during a recession. It was a hard fight with a short stick, but we overcame the negatives."
Casares is preparing a cookbook to be published next year.