Top 5 Enchilada Platters to Try in Houston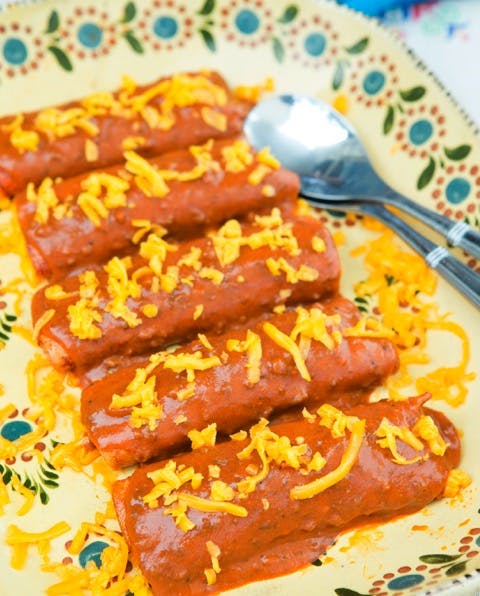 As part of the holy trinity of Tex-Mex (the other members being tacos and fajitas), the enchilada appears in diverse forms in our city. And thanks to intense competition among Mexican restaurants, few enchilada platters are really bad and most are pretty good. Some, however, are just terrific. This list is not just about where to get good enchiladas, period, but what exactly to order. Here are my five recommendations:

1. South of the Border Enchiladas (Sylvia's Enchilada Kitchen) Sylvia's "South of the Border" enchiladas plate is a four-stop culinary journey that begins with one "Mexico City" enchilada stuffed with chicken and topped with green salsa. From there, your fork proceeds on to the more piquant "Morelia" enchilada (queso fresco and onions in a spicy red chili gravy), then the "Hidalgo" enchilada (tender carnitas in red or green sauce garnished with avocado). Last point on the itinerary is the "Puebla" enchilada (chicken dressed in an earthy mole poblano sauce)--assuming, of course, you're consuming each enchilada in its entirety before moving on to the next. Switching back and forth is perfectly acceptable, too, but beforewarned the delicate, subtle flavors of the four different sauces and fillings are best appreciated one by one.